Is Your Programming as Accessible as Your Venue?
Accessibility Doesn't Stop at the Front Door. Here's How to Make Meeting Content Accessible.
When meeting planners think about accessibility, their minds might reach for visible cues of venue accessibility: elevators, accessible bathrooms, Braille signage.
You're right to invest time in researching your venue's accessibility—but the fact is, venues have their own experts who are in charge of making sure they're addressing people's needs. But unless you make your meeting's programming accessible, some of your attendees might be left out.
Here's a starter guide on how to incorporate accessibility planning into your programming before, during, and after your event.
What to Consider Before the Event
Review all materials for plain language. Clear, concise language helps everyone, not just attendees with language processing difficulties. Icons, illustrations, and simple language will help you distill your messaging and give attendees what they need without confusion. (You can start here with the U.S. government's guidelines on plain language communication.)
Determine what your attendees and presenters need. Only 30% of nonprofit executives say that their event registration forms ask about accessibility and accommodation needs. You can help up that percentage with pre-event surveys on event registration forms. Offering specific options can help signal that your organization is investing in accessibility, but if you don't yet have a starting point, try issuing a blanket accommodations statement in your pre-event materials asking people to notify you about alternative formats, interpreters, and other reasonable accommodations by a certain date. Make sure to give a specific way to make those requests (e.g., email address or phone number).
Figure out what equipment you'll need. Your audiovisual and tech teams can help advise you on the types of equipment you will need to accommodate your attendees. For event-specific technology such as floor plans and networking tools, evaluate potential vendors with accessibility in mind.
Use your hybrid tools for in-person meetings. Hybrid and remote meetings gave planners a wealth of tools that can come to life as accessibility helpers. One example: live captioning, now easily available with automated tools. A simple A/V setup can enable live captioning to help people who are hard of hearing follow the day's events.
Establish your personnel needs. Are you hiring sign language interpreters? Give them access to relevant programming materials beforehand, particularly if the material is technical. Is there a sensory room or another space dedicated to making meetings accessible to all? You'll need someone to make sure the space is maintained. Consider designating one staff member as the accessibility chief who can manage and direct accommodations.
Include your presenters. This means two things: Consider your speakers' accommodation needs, and make sure they are aware of any accommodations you're expecting them to make in their presentations.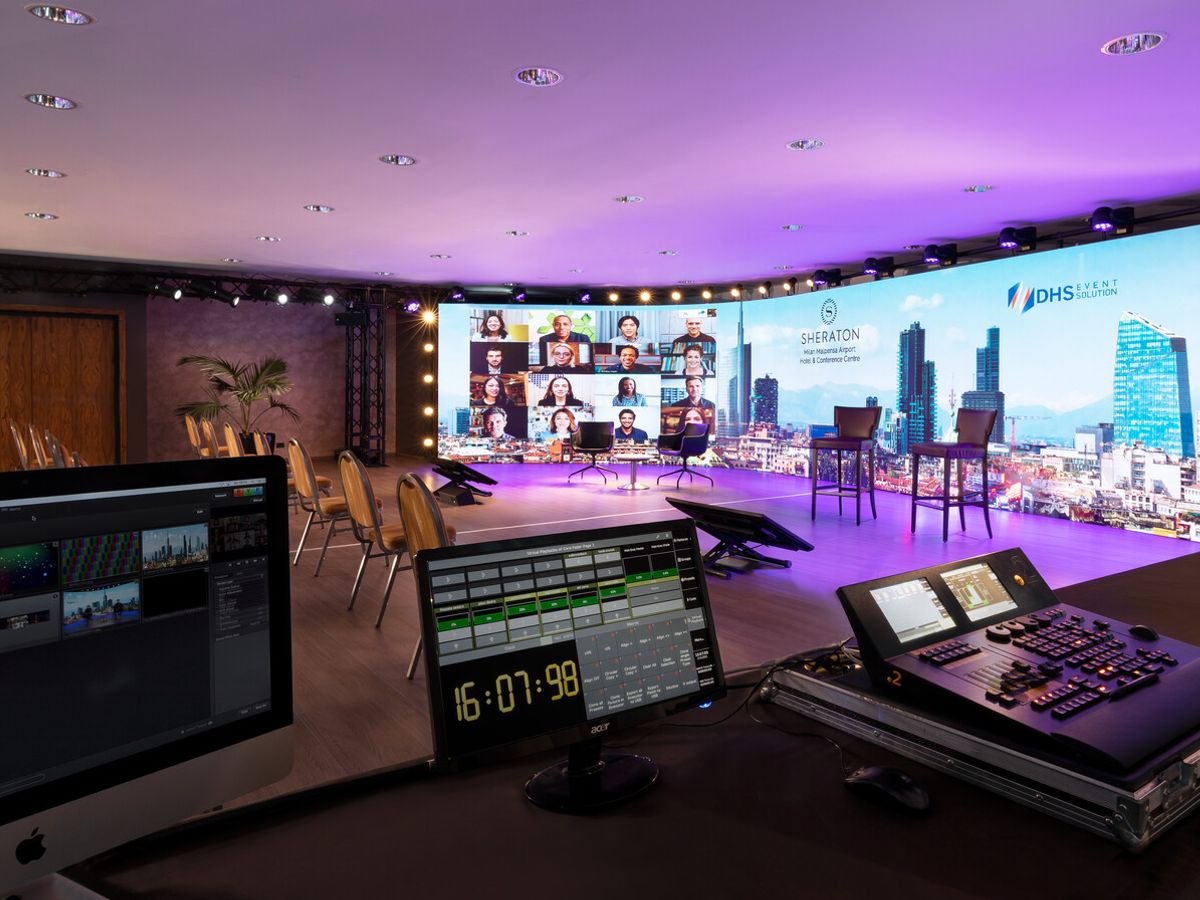 What to Consider During the Event
Account for real-time feedback. You can't please everyone, and sometimes when attendees' needs conflict, you might not even be able to fully accommodate everyone. But you can listen to everyone, keeping in mind that they are the experts on their own experience.
Continue your plain language quest. Signage and materials should be easily accessible to all attendees. That goes for "live" communication, too: Make sure there's a "translator" in sessions who can repeat and synthesize audience questions in Q&A formats in a way that all attendees can easily understand.
Gather your supplies. Tech and signage are already a part of your setup, but consider adding an "accommodations" section to your checklist. For example, having noise-canceling headphones available for attendees to borrow can help prevent sensory overload, as can having rubbing alcohol and cotton swabs to help guests remove perfume they may not have recognized is overpowering for some.
What to Consider After the Event
Make all materials available. It's easier than ever to make recordings and digital materials available after the fact. And just as with most forms of accommodation, making these materials available helps everyone. If an attendee needs to listen to a session again, it doesn't matter whether it's because she's hard of hearing or conducting research.
Ask what you can do better. Include questions about accessibility in your post-event surveys. Remember that ease of comprehension can be even more important in surveys; the easier you make it for attendees to fill out the survey, the more likely you are to get the information you need.
Please note the following brands do not participate in Marriott Bonvoy Events: Marriott Executive Apartments®, Residence Inn®, TownePlace Suites®, Design Hotels™, Bulgari Hotels & Resorts, Vistana properties and Homes & Villas by Marriott Bonvoy.